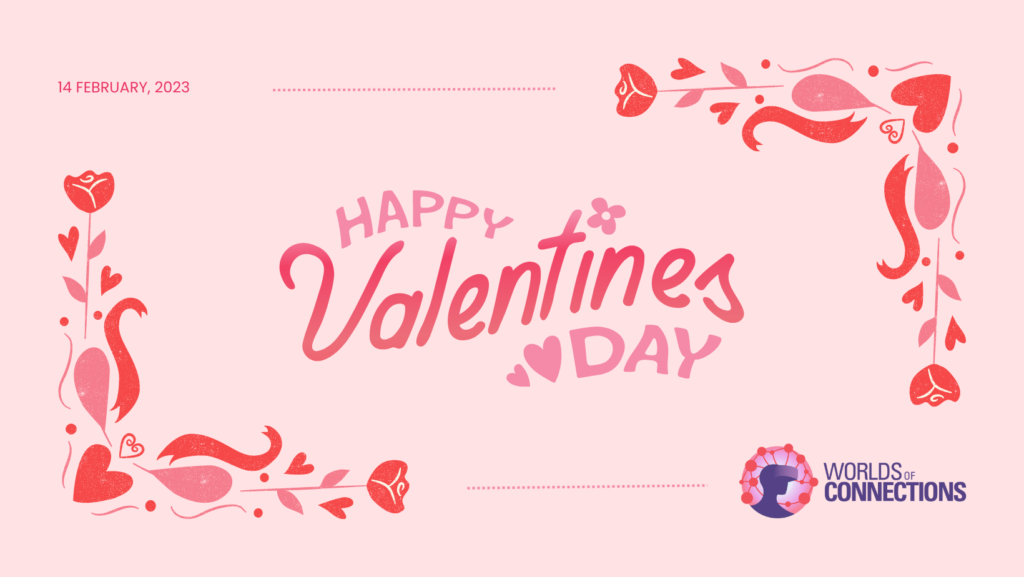 Worlds of Connections Newsletter
Volume V, Issue 1
14 February 2023
---
Letter from Dr. McQuillan
Hello Worlds of Connections community,
We can't believe it's already the fifth year of the Worlds of Connections (WoC) Science Education Partnership Award (SEPA) at the University of Nebraska–Lincoln (UNL), funded by the National Institute of General Medical Sciences of the National Institutes of Health. This newsletter provides an update about our project accomplishments from July–December 2022 plus upcoming happenings. We hope you enjoy reading about our network science activity development, collaborative research publications, outreach efforts, the Vaccinate book that resulted from the WoC SEPA administrative supplement, and development of the emerging media arts deliverable.
We look forward to hearing about your updates, insights, and ideas for our shared goals.
Thank you for your continued support.
Best regards,
Julia McQuillan
Worlds of Connections Primary Investigator
Willa Cather Professor of Sociology, University of Nebraska-Lincoln
---
Project Accomplishments
NE STEM 4U & Network Science Activity Development
Our team continues to develop network science activities for middle-school youth. During the Fall 2022 semester, four undergraduate student NE STEM 4U mentors (club leaders) facilitated informal network science and STEM activities with middle-school youth. We also piloted five network science activities that we are evaluating and refining and collaborated with Cell Collective to test interactive systems-thinking activities for youth. In addition, NE STEM 4U program leaders in Omaha used four published an in-development network science activities, including two from Hands on with NE-STEM 4U (Playdough Liaisons and Genealogy). Our goal is to make more network science informal activity guides available online for free download by the end of our fifth year.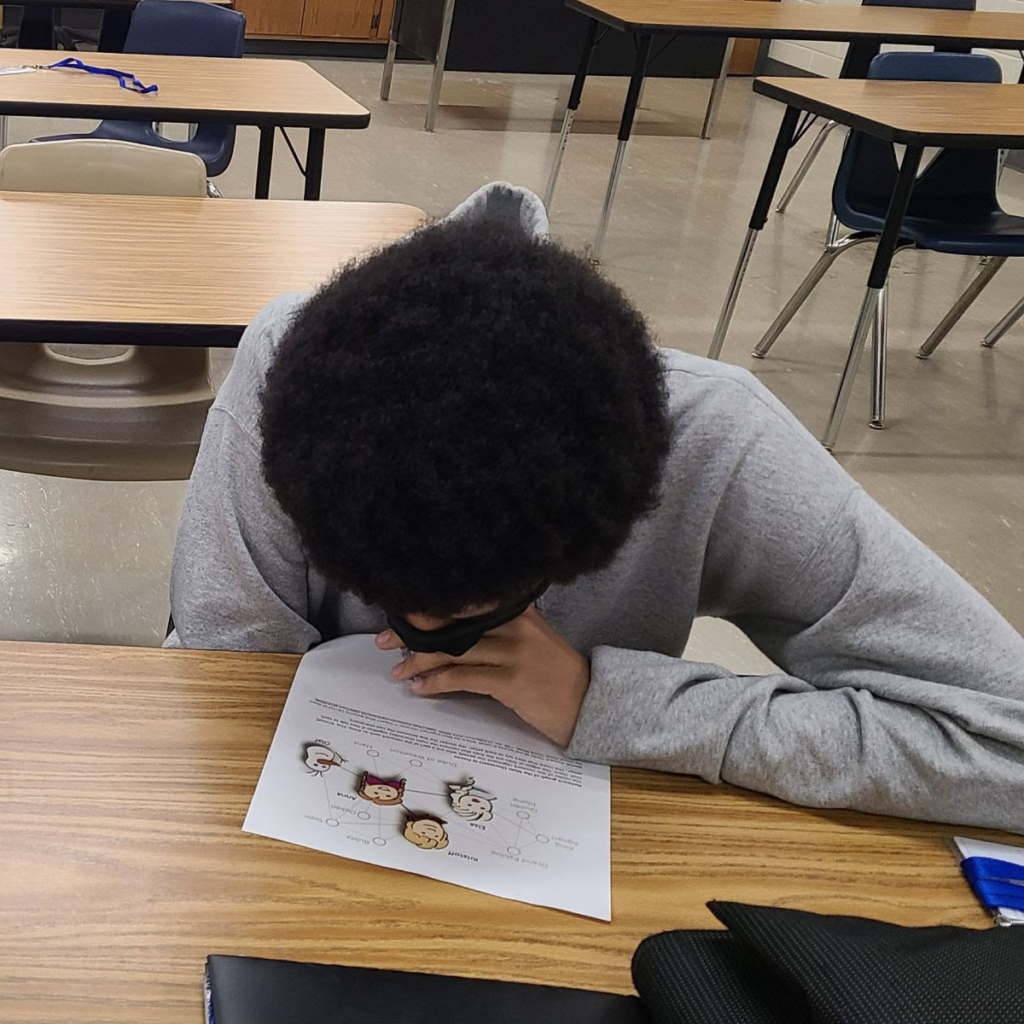 Collaborative Research
The WoC team is excited to share several recently published and forthcoming manuscripts on youth sources of information about COVID-19, science identity over time, science teacher advice networks, and behaviors around COVID-19. "Accuracy of COVID-19 Relevant Knowledge Among Youth: Number of Information Sources Matter" was published in PLOS ONE in December. Led by Co-PI Trish Wonch Hill, WoC team members and collaborators Judy Diamond (Senior Personnel), Amy Spiegel (Internal Evaluator), Elizabeth VanWormer (WoC collaborator and UNL One Health Coordinator), Meghan Leadabrand (Project Coordinator), and Julia McQuillan (PI) contributed to the article exploring how information source type and number matter for accurate knowledge of COVID-19 among youth. WoC team members Hill, McQuillan, and external evaluator Michelle Phillips; graduate students Grace Kelly (UNL Sociology) and Miranda Melson (Northeastern University); and collaborators Betsy Barent and James Blake (Lincoln Public Schools) wrote another article, "Mapping Teacher Informal Advice Networks as a Tool for District Administrators: A Case Study," which is forthcoming in Science Educator. A third article by WoC team members McQuillan, Hill, Kelly, and postdoctoral researcher Joseph Jochman examining youth science identity over time, "Decline is Not Inevitable: Changes in Science Identity During the Progression Through a U.S. Middle School among Boys and Girls," will appear in Socious.
Vaccinate Poster Project
The book Vaccinate: Posters from the COVID-19 Pandemic was released in September 2022 from University of Nebraska Press and is now available in the Zea E-Books Collection from Digital Commons at UNL. The book is the culmination of efforts to develop educational resources to address SARS-CoV-2 vaccine hesitancy, supported by a National Institutes of Health administrative supplement to the WoC SEPA. It is available for free download as an E-Book or for purchase as a paperback. A limited number of free copies are available upon request by contacting woc@unl.edu (email).
All 45 artworks from the Vaccinate book, plus the cover design by WoC: Vaccinate Co-I Aaron Sutherlen (UNL Associate Professor of Art) were displayed in poster form at Bennett Martin Public Library in Lincoln from October 18–November 10. The display was open during regular library hours and included a First Friday Artwalk event on November 4. The posters are all available in high resolution format to download for free on our website.
Outreach
In August 2022, in partnership with Lincoln Public Schools, the Worlds of Connections team hosted 162 local science teachers at the UNL AKRS Champions Club and the Memorial Stadium West Club for their annual professional learning event. Teachers connected with UNL faculty who presented their research at science-fair-style booths during the "Science Connector" portion of the event, which took place in Memorial Stadium. We were also excited to partner with the Center for Brain, Biology, and Behavior and the Holland Computing Center to offer teachers tours of the research facilities housed in the Stadium.
---
Upcoming Happenings
Emerging Media Arts Deliverable Development
We are excited to partner with DOTDOT creative studio to develop the WoC emerging media arts deliverable, a real-time 3D project for middle school youth set in the "Multispecies Multiplex," where players will explore more-than-human entanglements in network science. The first chapter centers on a robot farm that uses precision agriculture and connects animals, plants, humans and robots in interdependent relationships to grow food. Players will assume different perspectives—e.g., a human farmer, a robot crop picker, a prairie dog, an apple tree—that allow them to visualize the farm as a complex system and help them to become conscious "network caretakers." We plan to playtest the VR prototype with and gather feedback from middle- and high-school youth during Spring 2023 to inform development of the completed first chapter by the end of Year 5.
---
Upcoming Dates
March 23–26, 2023 | Midwest Sociological Society Annual Meeting (MSS)
WoC team members and partners will be presenting on university-school district collaborations for supporting 6th–12th STEM education and bringing identity and social capital theories and research to 6–12th STEM educators at MSS in Minneapolis, MN.