On August 9, the Worlds of Connections team—along with the University of Nebraska–Lincoln (UNL)'s Office of Research and Economic Development and Center for Science, Mathematics and Computer Education—and Lincoln Public Schools co-hosted the "Science Connector" as part of the annual contractual professional learning day for teachers.
Twenty-two UNL faculty and research groups and over 150 teachers gathered at the University of Nebraska State Museum to attend the event, which brings together K–12 science teachers and university researchers to discover ways of bringing current UNL science into local classrooms to enhance science education in Lincoln.
Read the full story on the event in Nebraska Today.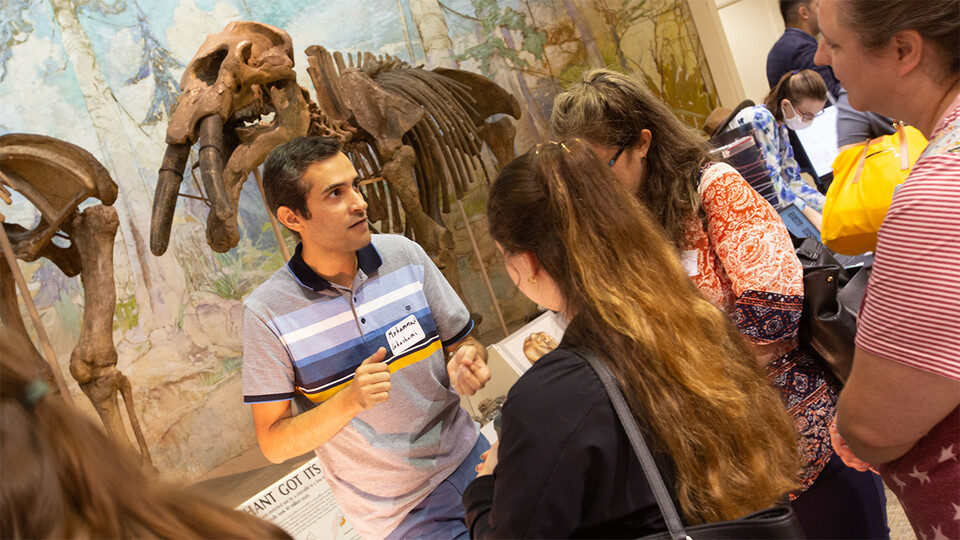 Mohammad Ghashami (left), UNL assistant professor of mechanical and materials engineering, speaks with Lincoln Public Schools teachers at University of Nebraska State Museum. Photo by Scott Schrage, UNL Communications and Marketing.